Talk:Main page
Technical Difficulties
Whenever I edit a page and submit the changes, I get "Sorry! This site is experiencing technical difficulties (Cannot contact the database server: No database connection)." The changes seem to make it through, however. - Alex (talk) 11:44, 22 March 2013 (EDT)
Interwiki Links
Can we get interwiki links? - Alex L. (talk) 16:11, 28 February 2011 (EST)
vtluug:Main page and uniluug:Main page should be workiing now. -mutantmonkey 16:02, 15 March 2011 (EDT)
Logo Contest
Are the source files available for the lantern and book? Also, what is the background image? - Alex L. (talk) 19:04, 26 February 2011 (EST)
SVG of the logo (made with Inkscape):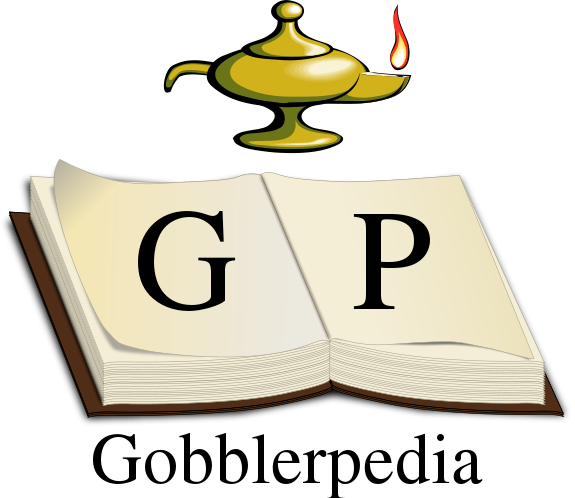 The logo was inspired by the shield on the library and the background picture is indeed Newman Library: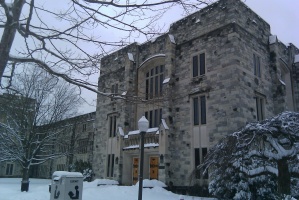 --Cov 21:07, 1 March 2011 (EST)
Logo Contest Entries
1
Here's my entry. I did it in Inkscape and finished it up in Photoshop though I didn't really have to. There are a few mistakes (like the text gets a bit hard to read at the 135x135 resolution) which I might try to fix that later. Here's the source if anyone is interested, feel free to make modifications:
- Alex L. (talk) 18:54, 6 March 2011 (EST)
Your entry looks really good. Send me an email (wikiusername@vt.edu), and I'll take you out to dinner if you want. I don't think we can actually use it as is, though, as it says Virginia Tech. It's kinda silly, and while we can talk about Virginia Tech as much as we like, having the trademarked "Virginia Tech" in our logo is probably something to avoid. It's trademarked for, among other things, paper articles, namely, writing paper, folders, note pads, stationery, looseleaf binders, decals, bumper stickers, note books, calendars, post cards, posters and pens. While a wiki is not a paper article, it could be seen as digital paper or a digital note book, and similar to paper articles. I'd like to stay away from the trademarked term in our logo. Using "Virginia Tech" or other trademarks like "Ut Prosim" in an article is fine, and protected by fair use, free speech, or both. --Cov 13:46, 11 April 2011 (EDT)
2
Here's one with a proper lantern as on the original logo. I think it looks much nicer than the stack of books with candle...
Sources: